William Patterson University Disability Resource Hub
(973) 720-2000
Wayne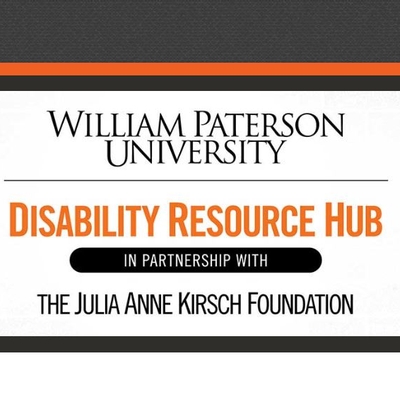 The Disability Resource Hub is a partnership between the College of Education at William Paterson University and the Julia Anne Kirsch Foundation. The Hub provides information and guidance to individuals with intellectual and developmental disabilities and their families to help them understand the myriad of resources available from governmental and other sources and how to obtain them. The Hub also guides families in connection with the various issues that arise as families plan for their children's future care and financial considerations. The Hub works with families via online information, individual consultations, group seminars and other informational sessions.
The Julia Anne Kirsch Foundation, formed in 2012, is a nonprofit that seeks to improve the lives of individuals and families with disabilities. The Foundation has had many initiatives in the northern New Jersey community, including sponsoring sports clinics and cooking classes, providing numerous grants to individuals and other nonprofits for medical and recreational equipment, supporting education seminars, and working with college students with disabilities to gain employment in the business community through its affiliate, Project Able. For more information about the Julia Anne Kirsch Foundation, please see JuliaKirschFoundation.org.
The Resource Hub has information on many topics available to families with a child, both minor and adult, with intellectual or developmental disabilities.
| | |
| --- | --- |
| Health Services | Intellectual and Developmental Needs |
Last Updated: 05/20/22