Oceans Family Success Center
(732) 455-5272
Asbury Park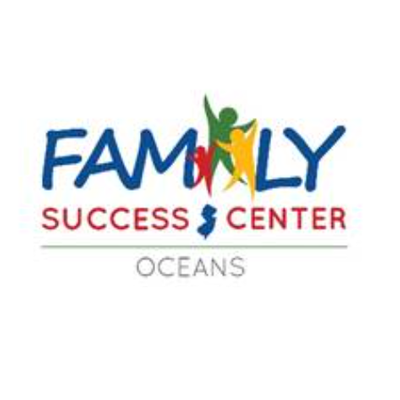 Oceans Family Success Center is back in the office! We are still operating mostly by appointment only as we are in a hybrid schedule, so please call (732) 455-5272 or email [email protected] to schedule a time to meet with us.
We continue to be of service to you through both in-person and remote programming via Zoom Meetings, through email, phone calls, and through our website, (www.OceansFSC.com), our Facebook page, (www.Facebook.com/OceansFSC), and through our Instagram, (www.Instagram.com/OceansFSC).
The Oceans Family Success Center strengthens and empowers families in the greater Asbury Park Community through collaborative activities and educational programs. We are a welcoming community center that partners with families to provide hope. We facilitate positive change through parenting classes, employment skills, mentoring, support groups, enrichment programs, personal finance, budgeting, and more as determined by the families we serve. We are a 501(c)(3) organization and all our services are free of charge.
Community Programs
Family Advisory Board
Parent Support Groups
Resume Assistance
Mock Interviews
Customer Service training
Pro Bono Legal Advice referral through SJLS
Seniors Support Group
Tenants' Rights
Community Reinforcement and Family Training (CRAFT Model)
Veterans Support Group
Rainbow Talk (LGBTQIA2 Support)
Holiday Events (Santa, Egg Hunt, Halloween, "Thank You Veterans")
Family/Parenting Programs
Determined by your Family Advisory Board
Strengthening Families Programs
Individual Parenting Classes
Enrichment Activities
Motherhood & Fatherhood Support Groups
Family Fun Nights/Dinners
Youth Programs
One-on-One Mentoring
Homework Helpers
Workplace Readiness Programs
Teen Volunteer Opportunities
Age Groups

Children
Adolescents
Adults
Seniors

Community Services

Basic Needs / Assistance

Community

Education

Employment / Training

Family & Support Services

Legal / Advocacy

Seasonal Programs

Spiritual / Cultural

Health Services

Behavioral / Mental Health

Crisis / Safety

Medical

Treatment Services

In-Community Services

Payment Options
Language Spoken

American Sign Language (ASL)
French
Greek
Portuguese
Spanish
Last Updated: 01/13/23