Declarations
(732) 792-6990
Manalapan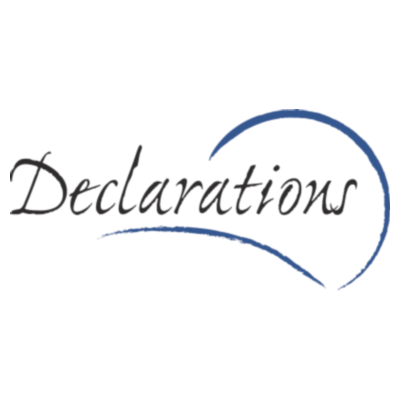 Declarations, Inc. is dedicated to the recovery and rehabilitation of individuals with a dual diagnosis of developmental disabilities and mental illness. While the effects of a co-occurring disorder create many challenges for our consumers, our objective is to assist them to overcome these challenges. Our innovative training methods are designed to assist each individual in developing self-reliance and personal dignity.
With as many as one-third of the population with developmental disabilities also experiencing mental health issues, there is a need to understand the unique impacts on individuals who have such co-existing disorders. While many of these individuals are receiving some form of treatment or support services, these services often focus on only one of the disorders.

Declarations, Inc. was founded to provide services to this underserved and often misunderstood population. As the recognized leader in services to the dually diagnosed, we will continue to design and develop programs and service models that best meet the individual needs of our consumers.
LIFE COACHING MODEL
In order to provide the most effective behavioral healthcare services to our consumers, Declarations, Inc. has created the Life Coaching Model. The Life Coaching Model is based upon five steps that address both the individual clinical needs of our consumers and the administrative/oversight needs of our agency and funding sources. The five steps are:

1. Assessments
2. Planning
3. Implementation
4. Progress
5. QA Reviews
Through this model, Declarations, Inc. Life Coaches are able to ensure that all supports and services are focused upon the individual's positive internal qualities and abilities, rather their weaknesses.

The goals of the Declarations, Inc. Life Coaching Model are to:
Empower people with disabilities to have real control over their lives
Support the best use of limited public funding
Provide linkages to services that will allow each individual to maximize his/her strengths as a means of achieving independence
AFFILIATIONS
Declarations, Inc. is contracted through the NJ Division of Mental Health Services as a supportive housing provider and as an approved provider of behavioral healthcare and housing services for the NJ Division of Developmental Disabilities. Declarations, Inc. is a member of the following organizations:
Supportive Housing Association of NJ
New Jersey Association of Mental Health Agencies
National Low Income Housing Coalition
United States Psychiatric Rehabilitation Association
National Association for the Dually Diagnosed
National Council for Community Behavioral Healthcare
| | |
| --- | --- |
| Age Groups | |
| Health Services | Behavioral / Mental Health |
| Treatment Services | In-Community Services |
Last Updated: 10/07/19