Accurate Language Services
(732) 898-9144
Asbury Park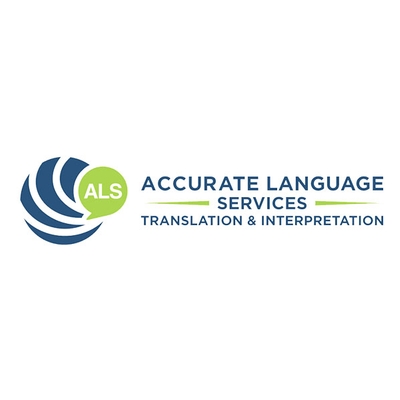 Accurate Language Services is a full service language agency providing high quality translation and interpretation services. We are a boutique agency founded on a passion for languages and the desire to help people communicate. Each year we provide thousand of hours of quality interpreting services in a variety of languages. We also translate thousands of pages of documents and webpages into a wide variety of languages. As a leader in the industry we offer superior, personalized language solutions to all our clients.
We are available to help our clients with all their language needs, at any time! Our team of highly experienced and professional linguists are available for all settings, to include: business/finance, community services, educational, legal, health/medical, manufacturing, and tourism/hospitality.
Accurate Language Services provides on-site and over the phone interpretation and translation services in over 200 languages. Contact our office to discuss your language needs, or submit a request for a quote online.
Last Updated: 07/24/22