MonmouthCares Welcomes Marin Kirby De Leon as New Executive Director
(732) 222-8008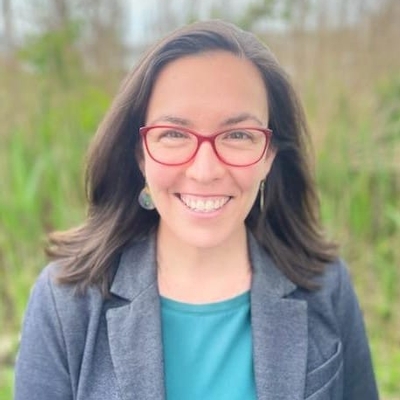 MonmouthCares welcomes Marin Kirby De Leon as our new Executive Director.
Marin is a social work leader with experience in program management, community partnerships, data-informed learning, and supervision and coaching. She brings to this role experience as Director of Training at Shine Early Learning, Director of Family Engagement, Health, and Nutrition at Acelero Learning, and Managing Director of Program at Health Leads Mid-Atlantic. She began her career as a Youth, Families, and Community Development Specialist with the U.S. Peace Corps in the Dominican Republic.
"As a New Jersey social worker who grew up in Monmouth County, I am thrilled to be joining the amazing team of board, staff, and families at MonmouthCares," Marin says. "Over my 20-year career, I have consistently been dedicated to supporting children and families. It is an amazing fit and privilege to be MonmouthCares' next Executive Director."
"MonmouthCares' Board of Trustees welcomes Marin Kirby De Leon as our new Executive Director," says Therese Hendrickson, the organization's Board Chair. "Marin brings a wealth of experience working with children and families and we are excited to have her bring her data-driven and collaborative skills to us. We celebrate Kathy Collins' inspirational leadership over the past twenty-plus years as the Executive Director. MonmouthCares' history as a leader in the field across Monmouth County and New Jersey is largely due to her passion, innovation, and direction. Staff and Board members wish Kathy well in her new endeavors."
MonmouthCares, an independent non-profit in Monmouth County, NJ serves youth and families up to age 21. The organization is part of the NJ Children's System of Care with a mission to facilitate positive change so that children with emotional and behavioral challenges, along with their families, have the greatest opportunity to live, thrive and develop in their communities. The organization's youth/families may also have intellectual/developmental, substance use, and/or physical health challenges.