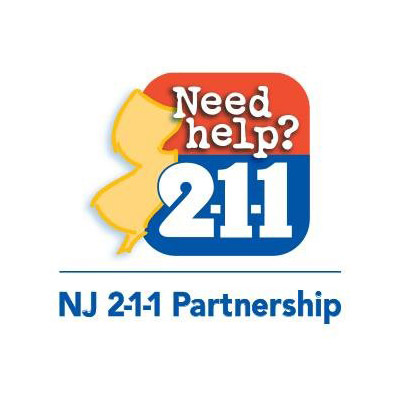 877-652-1148[email protected]
email:
2-1-1 is a universally respected and growing national model. Today there are over 285 million Americans covering all 50 states plus Washington DC and Puerto Rico who have access to community resources by dialing 2-1-1.
NJ 2-1-1 can help you find solutions to personal needs by informing you of resources in your community like day care facilities, shelters, affordable housing units, social services, employment training programs, senior services, medical insurance, and more. Learn about our resource database, call centers and website.

Repeatedly, 2-1-1 demonstrates its value during times of crisis. Our staff works closely with government officials, voluntary organizations throughout the state, and 2-1-1 centers in other areas. In times of disaster, NJ 2-1-1 plays a critical role in bringing information to the people most affected by the event and relaying the needs of callers back to government officials and first responders who are in a position to help.
Focusing on family and early childhood topics as it highlights state services and resources, the goal of NJ Parent Link is to improve the accessibility, coordination and delivery of information and services to parents of young children; to improve the communication capabilities between the public and private sectors; and provide the IT foundation for inter/intra agency service collaborations and policy development.
| | |
| --- | --- |
| Health Services | Behavioral / Mental Health |
Last Updated: 06/17/22