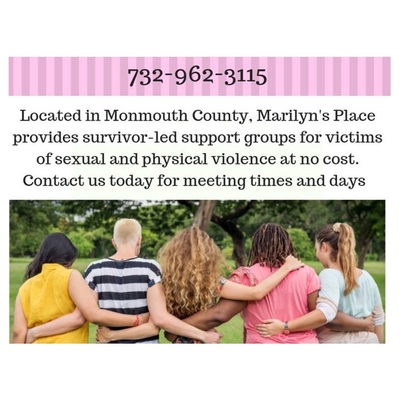 Opened on September 4th, 2018, Marilyn's Place is a place run by survivors of sexual and physical abuse. Our survivor-led support groups offer comfort and support, and are free of charge. From the first phone call to the first visit, everyone a potential group member encounters is a survivor who has put the time and work into healing, and understands what their members are struggling through.
Marilyn's Place also provides social events as well as workshops - also free of charge - in order to provide our visitors with much needed information as well as the opportunity to socialize.
Anyone interested in learning more about what we offer can speak with a staff member at 732-962-3115. We are not a shelter. We are not a safe home. But, we are here to help you take the steps needed to get back to living your happiest life possible.
Last Updated: 11/02/18