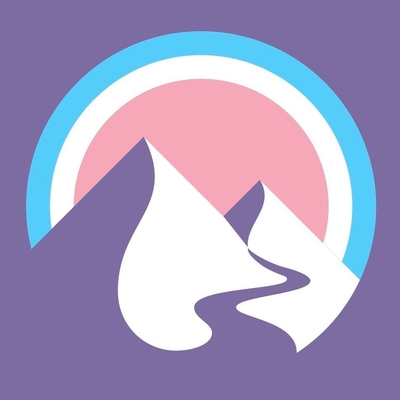 Sam & Devorah is excited to announce the official launch of our national e-mentoring program, Trans Mentor Project. At our in-person youth retreats, we witnessed firsthand how transformational mentorship experiences are and Trans Mentor Project will give more youth the opportunity to benefit from a mentoring relationship and peer community.
Sam & Devorah Foundation's Trans Mentor Project is our first-of-its-kind national e-mentoring program. Its mission is to provide trans and nonbinary teens with supportive, identity-affirming mentors who will empower them to meet their personal goals and thrive. The program pairs transgender and nonbinary (TGNB) youth, ages 13-17, with TGNB mentors for one-to-one video meetups that take place on a secure, monitored online platform.
Because there are limited resources available to trans and nonbinary teens, Trans Mentor Project offers the unique ability for teens across the country to connect with adults with whom they can identify without the limitations of geographic proximity. The virtual aspect also offers the ability to maintain social connections during the present time of physical distancing. Our goal is to connect as many trans teens with mentors as possible throughout the country. We are committed to serving a diverse group of mentees and mentors. Black people, Indigenous people, people of color, people with disabilities, low-income people, and people living in rural areas or areas without support services are especially encouraged to apply.
Eligibility
Be between 13-17 years of age Have parent/caregiver consent for participation in the program Identify as transgender, nonbinary, gender-expansive or non-conforming, genderqueer and/or gender questioning Have access to a device that can video/audio call, i.e. a computer, smartphone, etc., and a space to have a private conversation Participate in introductory orientation and training sessions Agree to a continuous one-year minimum commitment to the program (must be available for video meetups during the summer) Agree to meet with mentor/mentee weekly Agree to complete a pre, mid, and post program survey and/or evaluation
Age Groups
Community Services

Employment / Training

Family & Support Services

Health Services

Behavioral / Mental Health

Treatment Services

In-Community Services

Payment Options
Areas Served
Last Updated: 11/22/21