Spring Lake Public Library
(732) 449-6654
Spring Lake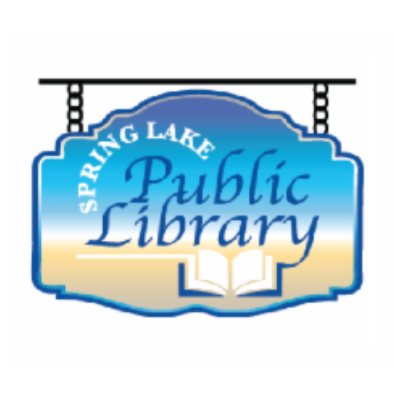 Janet Boldt- Director
Andrea Craig- Assistant Director
The mission of the Spring Lake Library is to provide the community with a caring, welcoming and lively cultural connection to reading, lifelong learning and personal and professional enrichment for people of all ages.
The Library maintains an open, unbiased environment and upholds the public's right to access information. It provides individualized assistance, community outreach, professional expertise, and current technologies for equal access to facilities, quality services and materials in all formats.
The Spring Lake Memorial Community House thrives as a living memorial, blending old with new, preserving history with a nod to the future.
Today the Spring Lake Memorial Community House is swarming with activities for everyone. The Tudor style design celebrates its heritage and provides the charm of an old English manor house. The library features a working fireplace flanked by wingback chairs that remind visitors of a time long gone while less than three feet away, nestled among the old wooden bookshelves, are two computers with internet access and wi-fi signal.
| | |
| --- | --- |
| Eligibility | All Spring Lake property owners and their children (age 8 and older) are eligible for a free library card.* Non-Residents and families renting in Spring Lake during the summer months may apply for a Non-Resident Card. Simply submit the registration form inside the library, a form of ID that shows current address and pay the applicable fee. Those renting for the Summer will be required to show their lease. Non-Resident $25/yearly Non-Resident Senior (62 and older) $10/yearly Summer Resident $25/season |
Last Updated: 09/29/21