Sea Girt Public Library
(732) 449-1099
Sea Girt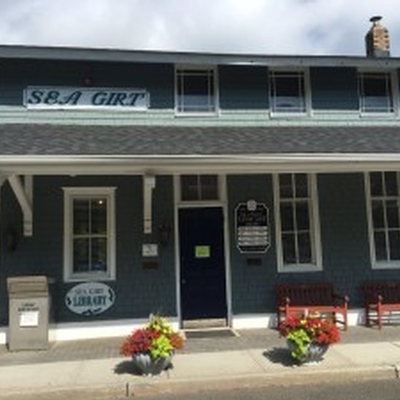 Librarian: Lisa Luke
The Sea Girt Library, located on The Plaza, opened its doors to the community on May 13, 1992. The free public library service was made possible after receiving a generous gift from long-time resident Sara Zock. Today, the library is supported through a trust fund, individual donations, and the Friends of the Sea Girt Library, Inc.
Our charming library is located in the former train station and receives the latest books, periodicals and DVDs regularly. There is a reading area for patrons to enjoy the materials on site and a large children's room with books for the youngest readers through Young Adult. The library collection consists of approximately 10,000 books, audios, DVDs, and periodicals. In addition, our affiliation with the Monmouth County Library (MCL) System and the Central Jersey Regional Library Cooperative allow access to a vast array of library holdings including digital versions of printed books and publicly accessible eBooks.
The library is staffed by a group of local volunteers and managed by our librarian, Lisa Luke, who has been in charge of the Sea Girt library since early 2016. The library staff has created a welcoming environment for patrons to congregate and all residents and guests are invited to visit.
The Library is now open to patrons, as well as curbside checkout and delivery. Please call 732-449-1099 or email the library at [email protected] to place your request.
Last Updated: 09/11/20