Monmouth Beach Library
(732) 229-1187
Monmouth Beach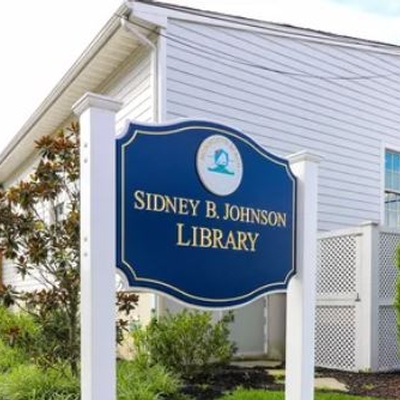 Monmouth Beach Library is a member of the Monmouth County Public Library System.
COMPUTERS, EBOOKS, MAGAZINES, MR. SIDNEY JOHNSON AND LIBRARY HISTORY
Computers Due to Covid-19 restrictions, our desktop computers are NOT available for patron use.
Computer printing Computer printing is not available at this time.
Book drop - Library books can be returned anytime using the red drop box in the back of the building.
E-Books - Electronic books for Kindle or tablets can be downloaded through the Monmouth County Library website.
Magazines- There are no magazines available at this time.
Donations - We cannot accept donations of books, magazines, DVDs, etc. The Monmouth County Library accepts donations periodically - please check their website.
Why is the Monmouth Beach Library named for Sidney B Johnson?
Mr. Sidney Borden Johnson was a lifelong resident who served as Mayor of Monmouth Beach from 1949-1978. It was during his tenure as mayor that the Monmouth Beach Library Association was formed and funds raised to construct the library building. Our circulation desk was donated in his memory, given by his family.
Last Updated: 09/10/20