Manasquan Public Library
(732) 223-1503
Manasquan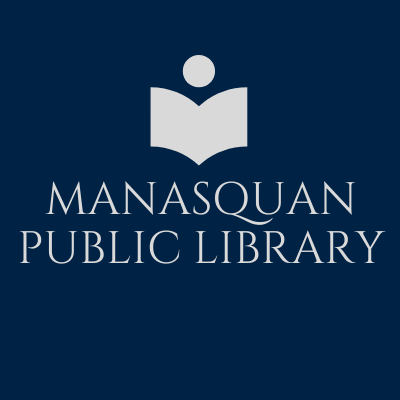 Manasquan Library is a member of the Monmouth County Public Library System.
General Information
We invite everyone to stop by the Manasquan Public Library to check out our latest materials. We have:
Traditional hardcover books
Large print books
Books on tape or CD
DVD's
Magazines for check out
Newspapers are available for in-library reading
Internet access computers are available with proper I.D.
Wi-Fi is also available at the Library
The Library is free to residents of Manasquan Borough. Proof of residency is required. An annual fee of $35 may be paid by non-Borough patrons for library privileges.
Book Discussion Groups & Children's Programs
The Stacey Book Discussion Group is held on the second Tuesday of each month from 7:30 pm to 8:45 pm in the Library Conference Room.
All are welcome. There is no sign-up. If patrons are interested in the book being read that month, they are welcome to attend. For further information please call (732) 223-1503.
We also offer many Children's Programs most Mondays throughout the school year and summer. Some programs require sign-ups. Monthly flyers are available at the Library with the schedule of programs.
| | |
| --- | --- |
| Eligibility | The Library is free to residents of Manasquan Borough. Proof of residency is required. An annual fee of $35 may be paid by non-Borough patrons for library privileges. |
Last Updated: 09/10/20