Jersey Shore Dream Center
(877) 391-5732
Neptune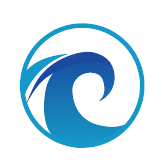 Who We Are
We are a community of passionate and loving people consumed with Godly purpose to find unmet needs in the Jersey Shore and develop creative and sustainable programs to address those needs.
Why We Exist – Our Mission
Our Mission is to give Hope to the hopeless, Food to the hungry, Clothes to the needy, and Freedom in Christ Jesus those bound by addictions and life controlling issues.
Our Vision
Our vision is to see the restoration of every broken dream in the Jersey Shore.
Who We Serve
The Jersey Shore Dream Center serves residents of Monmouth and Ocean County, New Jersey living under the poverty line and battling life controlling issues.
Eligibility
ALL ARE WELCOME
Age Groups

Children
Adolescents
Adults
Seniors

Community Services

Basic Needs / Assistance

Community

Family & Support Services

Spiritual / Cultural

Payment Options
Areas Served
Last Updated: 09/30/20