CONTACT of Ocean and Monmouth Counties
(732) 240-6104
Toms River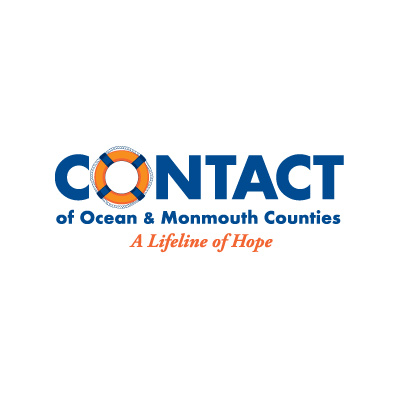 CONTACT of Ocean & Monmouth Counties, a non-profit, charitable organization, provides trained telephone listeners who respond to human needs 24 hours every day. This volunteer based organization offers free confidential crisis intervention, information on available resources, and referral to community services.
Crisis Helpline: 732-240-6100 or 609-693-5834
Information & Referral Service: First Call for Help: 732-240-6105
CONTACT is simply people helping people. Trained volunteers have responded to the needs of individuals throughout our community since 1975. It is CONTACT's belief that within each of us lies the ability to use our energy to find solutions. Through an extensive training period, volunteers develop empathetic listening skills to help callers determine their feelings, identify their options, and find their strengths to resolve their problems. All calls are fielded in a confidential, caring, nonjudgmental manner. We also refer callers to other available community services when appropriate.
Age Groups

Children
Adolescents
Adults
Seniors

Community Services

Basic Needs / Assistance

Health Services

Behavioral / Mental Health

Crisis / Safety

Intellectual and Developmental Needs

Payment Options
Areas Served

Monmouth County
Ocean County
Last Updated: 03/28/23