Community Affairs and Resource Center (CARC)
(732) 774-3282
Asbury Park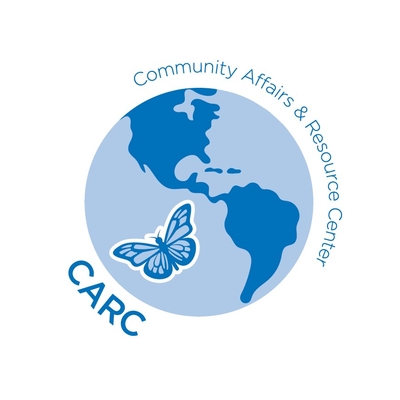 If any of our clients are living with any kind of family violence during this time, please contact us as soon as possible at (732)-774-3282. We are here to help!
When survivors are forced to stay in the home or in proximity of their abuser, it can create circumstances where their safety is compromised, and they may need to alter their safety plan. You can also call 1-800-799-7233 or if you're unable to speak safely, you can log onto thehotline.org or text LOVEIS to 22522. NATIONAL DOMESTIC VIOLENCE HOTLINE
---
Community Affairs & Resource Center (CARC) – formerly known as Hispanic Affairs and Resource Center – is a nonprofit social service organization established in 1980. CARC is governed by a volunteer Board of Directors comprised of community leaders. CARC provides a variety of programs and services which operate from three sites: the main office located in Asbury Park, one satellite office in Freehold and one in Toms River, New Jersey. All sites are accessible via public transportation.
CARC services all people regardless of age, race, creed, color, national origin, sex, sexual orientation or functional capacity. Originally, the population served by CARC was primarily Hispanics of Caribbean descent. Today, CARC clients are diverse, consisting of Hispanics of various descents, Haitians, African Americans and Caucasians. Social services are provided to economically disadvantaged individuals and families throughout Monmouth County with the goal of revitalizing the communities served. CARC is one of the very few service providers in Monmouth County that can effectively provide multi-lingual/multi-cultural diversity in its services. Through this multi-lingual and multi-cultural approach, CARC serves as proactive agent for individuals and families whose needs may otherwise go unmet due to language barriers, discrimination and lack of cultural competency.
Age Groups

Children
Adolescents
Adults
Seniors

Community Services

Basic Needs / Assistance

Community

Education

Employment / Training

Family & Support Services

Legal / Advocacy

Health Services

Crisis / Safety

Intellectual and Developmental Needs

Medical

Treatment Services

Outpatient Services

Payment Options

DCP&P Contracted Service
Free
Low Cost / Donation
Sliding Scale / Payment Plans
State-Public Contracted Service

Language Spoken
Last Updated: 02/03/23