Brielle Public Library
(732) 528-9381
Brielle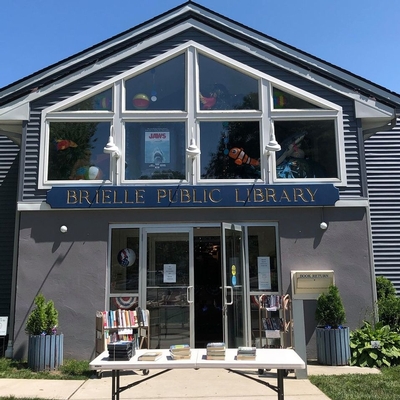 The Brielle Public Library has been serving its patrons for almost 90 years! We are open Monday-Saturday for your convenience! Come check out our selection of books, movies, audio books and e-books!
The Brielle Public Library is a member library of the Monmouth County system. Our circulation consists of over 40,000 items. If you have a special request for an item not in our collection, we may request it through the Monmouth County Library. We have bi-weekly pick-up/delivery service from Monmouth County Headquarters. Periodical information not available in our library can be obtained through the Monmouth County Library's photocopying service.
Photocopies and computer printouts cost $0.20/page.

Same phone number domestic faxes cost $1.00 for the first page ($6 international), $.50 for each additional page ($5 international).

Children's programs are held on Tuesdays and Thursdays. They include six weekly story time programs and additional after school activities. A summer reading club is offered during the summer.

The Community Room is available for rental. If you are interested in renting the room, please contact the library at 732-528-9381.

Young adult book clubs and programs are also available.

Adult programs include author events, cultural programs and lectures, informational workshops, book discussion groups, and computer classes.

*Please check our website for updated events.*
The Brielle Public Library is the first library in the Monmouth County Library System to offer delivery to the homebound. Our Homebound Book Delivery Program provides Brielle residents and paid library associate members with the opportunity to use specific library services when medical/physical limitations restrict their ability to personally visit and use the library.

Last Updated: 09/08/20