At Home Marital & Family Counseling
(732) 787-2010
East Brunswick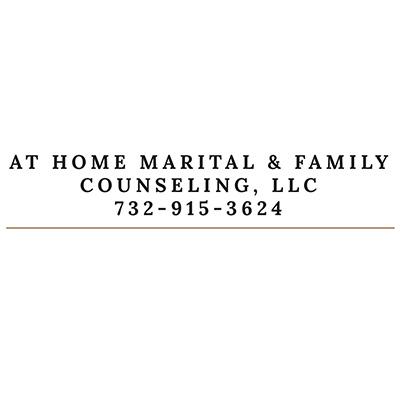 Intensive In-community therapy, Family Therapists for children enrolled in the DCBHS System of Care. IIC services in northern Monmouth County and parts of Middlesex County. Telebehavioral Health is offered as well through HIPAA-compliant technology.
At Home Marital & Family Counseling was started in 1994 by Lorraine Barry, Ed.S, LMFT to provide individual, couple, and family psychotherapy to clients in their Monmouth County homes. Since that time we have grown to now be able to serve clients in most of Monmouth County and all of Middlesex County. Please ask about the areas of Monmouth that we can cover in-home. As we are unable to get to all of Monmouth County; appointments are always available in our East Brunswick office.
Bilingual services available for Spanish families/individuals in Middlesex county

Why in-home Telebehavioral Health?
Many families and individuals with young children or health issues that limit mobility find this convenient and cost-effective. Others like not only the convenience but the added sense of privacy.
Current Active MOU

Coordinated Family Care (Middlesex)

Eligibility
Children enrolled in the DCBHS System of Care.
Age Groups

Children
Adolescents
Adults

Community Services

Family & Support Services

Health Services

Behavioral / Mental Health

Treatment Services

In-Community Services

Outpatient Services

Treatment Settings

Detention Center
Home
Office / Practice

Payment Options

DCP&P Contracted Service
Private / Commercial Insurance
Self Pay
State Funding
System of Care (CSOCI Medicaid / FlexFunds)

Language Spoken
Areas Served

Middlesex County
Monmouth County
Last Updated: 09/22/21