Affordable Housing Alliance
(732) 389-2958
Neptune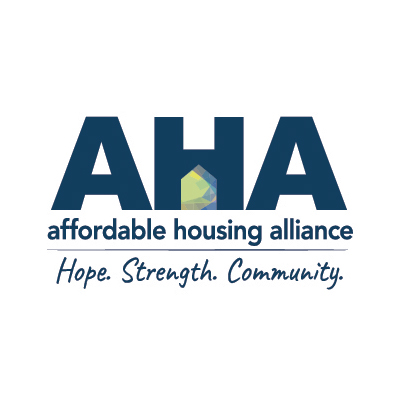 The Affordable Housing Alliance is a community catalyst that provides housing and related relief to all who need it, giving every New Jersey resident the opportunity to live a better life. We offer rental and homeownership help, mortgage and foreclosure counseling, utility assistance, homebuyer education, and more all while guiding you through every step of the process to achieve stability, progress, and peace of mind to live comfortably.
Help with Housing
The Affordable Housing Alliance's mission is to improve the quality of life for all New Jersey residents by developing and preserving affordable housing, offering services to maintain housing affordability, providing housing education, and helping communities meet their legal and moral housing obligations.
First-Time Home Ownership Help
The AHA assists any first-time homebuyer to determine their mortgage readiness and understand the home-buying process by providing group workshops and one-on-one home-buying counseling. Click here for information on determining your affordable housing eligibility; home buyer's educational workshops; and, one-on-one housing counseling.
Foreclosure Assistance
If you are facing an imminent foreclosure emergency, please call the AHA at (732) 389-2958.
Utility Help
The AHA assists throughout the entire application process to help individuals & families who are seeking temporary relief in paying their gas, electric, oil, and propane bills.
Low Income Home Energy Assistance Program (LIHEAP)
This program assists low-income households in meeting their one-time or monthly home energy needs, depending on household eligibility.
---
Housing Recovery Resource Center (HRRC)
11 White Street, Eatontown, NJ 07724
(732) 982-5072
The Affordable Housing Alliance continues to offer housing counseling resources for Monmouth and Ocean County residents impacted by Hurricane Sandy. The HRRC staff are available to work with renters and homeowners to find viable and permanent housing solutions. Services provided include:
Benefits Coordination
Mortgage Modification & Foreclosure Prevention
Housing Counseling and Budget Assessment
Homeownership Education Related to Storm Recovery
Mobile Outreach in Monmouth and Ocean Counties
Age Groups

Children
Adolescents
Adults
Seniors

Community Services

Basic Needs / Assistance

Community

Education

Family & Support Services

Language Spoken
Areas Served
Last Updated: 09/27/23