Jersey Shore Rescue Mission
(732) 988-0242
Asbury Park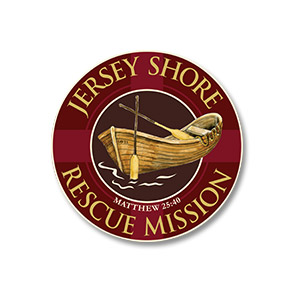 The Jersey Shore Rescue Mission ministers to the needy people in our communities. We meet their physical needs with food, shelter, clothing, and other necessities, and their emotional and spiritual needs with guidance and life change programs.
Emergency Assistance
Our main concern is meeting the critical needs of homeless and disadvantaged men, women and children through our emergency services program. We provide thousands of meals and nights of lodging each year.
Rehabilitation & Recovery
Programs that help men recover from alcohol and drug addiction are designed to offer a "hand-up rather than a hand-out." Our six month residential treatment program includes daily work at our thrift store, bible study, a daily chapel service, group and individual advisement, AA/NA meetings, and computer assisted and classroom instruction.
Overnight sober homeless shelter for adult men - short term 10 days
Residential recovery program for adult men - long term 8 - 12 months
Dinner served daily at 6:00pm - sign in between 4:00pm - 5:30pm
Chapel service daily at 7:00pm
Thrift Store Tues - Sat 9:30am - 5:30pm
Eligibility
Adult men, 18YO or older. Must be sober to stay in homeless shelter or program
Community Services

Basic Needs / Assistance

Community

Employment / Training

Family & Support Services

Spiritual / Cultural

Health Services

Behavioral / Mental Health
Last Updated: 10/12/21