Olde Freehold Day - Centennial Celebration & Art Expo
Saturday, August 17, 2019
12:00 PM - 5:00 PM
Freehold
This event has already occurred!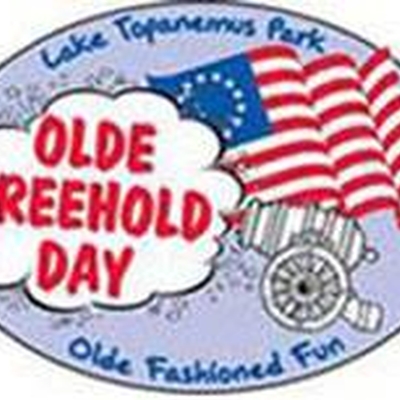 Olde Freehold Day features live music, hot food, kids zone, crafts, adult activities, and vendors! The lake has lots of shade and picnic tables too. Shuttle buses run from the parking lot of the Monmouth County Court House on 71 Monument Street to the festivities at the lake, a five-minute trip. Street parking is also available in the surrounding neighborhood. See the Olde Freehold Day website for more info or find Old Freehold Day on Facebook! You can reach the Olde Freehold Day Committee by email at [email protected] as well – vendor spots may still be available.
Parking options: park at Monmouth County Courthouse and take an event bus the few blocks to Lake Topanemus. Or park at the park entrance on Robertsville Road (between Ester Dr & Lake Dr, halfway between FBHS & E Freehold RD) and take a hayride. Handicapped parking with the placard is available at the lake's Pond Road entrance.
Last Updated: 08/13/19