Documentary Screening and Discussion: "Pushout: The Criminalization of Black Girls in Schools"
Thursday, February 27, 2020
6:00 PM - 9:00 PM
Asbury Park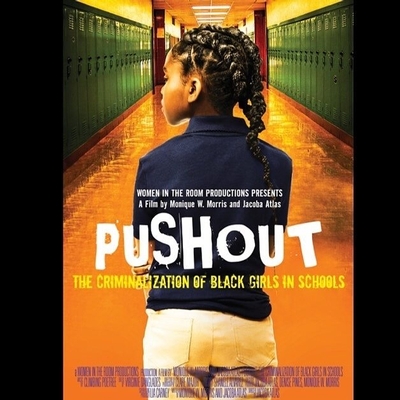 Join us for a free screening of the powerful documentary movie, "PUSHOUT - The Criminalization of Black Girls in Schools", organized by Sheila Caldwell, RN, BSN, CSN-NJ and a public school nurse with the support of the Racial Justice Project! You can follow Sheila on Twitter @scaldwell7201. Community partners, as well as parents and students with interest, are encouraged to attend.
"PUSHOUT" is a feature length documentary which takes a close look at the educational, judicial and societal disparities facing Black Girls. Inspired by the groundbreaking book of the same name by renowned scholar, Monique W. Morris, Ed.D. The documentary confronts the ways in which the misunderstanding of Black girlhood has led to excessive punitive discipline which in turn disrupts one of the most important factors in their lives, their education.
NEWEST Panelist! Krystal Seruya! In her own words, "I was what they call a dual-system kid. In the world of youth justice, that means I spent time in both a youth detention center and foster care. As you can imagine, it wasn't an easy journey from those dark days to my life today as a 26-year-old full-time social worker." Krystal Seruya is a family preservation specialist for Youth Advocate Programs Inc. and heads up the youth arm of the New Jersey Institute for Social Justice, Youth4Justice NJ.
NEW Panelist! Nicole Pratt is a Senior Parent Professional Trainer for SPAN Parent Advocacy Network. Nicole is also the Project Coordinator on the Empowering Women in Community Leadership for Healthier Families as well as The Diverse Parent Engagement Development & TA Facilitator on the Leadership in Family Professional Partnerships.
Nicole has a BS in Psychology and a Masters in Teaching along with extensive training in Human Behavior/Positive Behavior Supports, Mental Health Facilitation, Social Determinates of Health and Trauma-Informed Care.
NEW Panelist! Brenda Brathwaite, NJEA Amistad Stakeholder Group chair, an NJEA member and Atlantic City math teacher has joined our panel!
New Sponsor! The MCEA/NJEA (Monmouth County Education Association, a part of the NJ Education Association) has provided sponsorship for light finger foods for those coming straight from work. Also, thanks to Marie Blistan, NJEA President for your support of this event!
Great Watching
Let Her Learn - National Women's Law Center
Age Groups

Children
Adolescents
Adults
Seniors

Community Services

Community

Spiritual / Cultural
Last Updated: 01/27/20