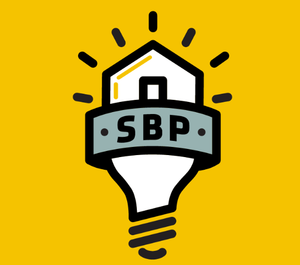 As part of its Hurricane Sandy recovery efforts, SBP works in Monmouth and Ocean Counties to rebuild and repair homes damaged by the storm.
SBP's New Jersey operation serves low- to moderate-income residents with a special focus on families with small children, the elderly, disabled persons, war veterans, and the under- and uninsured.
SBP has identified Sandy-impacted homeowners in need of rebuilding services up and down the Jersey shore. We recently expanded our coverage area to all of Monmouth County. The residential rebuilding program serves local Sandy-impacted residents, who own their homes but lack the financial means necessary to rebuild on their own. SBP is using its proven-effective model to provide clear, prompt, and efficient paths to recovery for homeowners, who are still waiting to return home. SBP's New Jersey operations are committed to the long-term recovery of Monmouth County.
VOLUNTEER
In one day, a single volunteer with no previous construction experience can mud and spackle several rooms, install a new floor or paint a small house. Imagine what's possible in two days—or two weeks, or a month? The more volunteers we have, the greater our impact.
Individuals and groups can volunteer in any of the locations in which SBP is currently active. Corporate groups, school groups and religious groups are welcomed. Our experienced AmeriCorps site supervisors will train and equip you, with your safety our top priority.
As a volunteer, you will literally help rebuild a family's home. This may include hanging insulation or drywall, mudding/spackling, sanding, texturing, priming, painting, laying floors, and/or hanging trim, doors and baseboards.
While there is no experience necessary, if you have significant experience in any of these areas or in framing, electrical, plumbing and/or cabinetry, please inform the Volunteer Department prior to your arrival so that we can assign you to a specialty team.
Eligibility
Volunteers must 14 years or older Children 14 and 15 need parents to sign a waiver allowing them to work.
Community Services

Basic Needs / Assistance

Community

Health Services

Crisis / Safety
Last Updated: 03/08/19