Monmouth County Homeless Systems Collaborative (HSC)
732-431-6000 ext. 6122
Freehold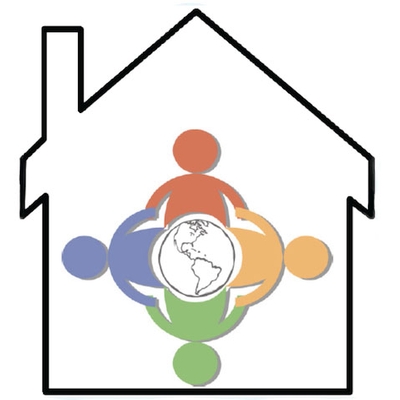 MONMOUTH COUNTY HOMELESS SYSTEMS COLLABORATIVE
The Monmouth County Homeless Systems Collaborative (HSC) is a group of public, private and non-profit agencies and organizations that strive to provide assistance to people who are experiencing homelessness or who are at risk of homelessness. Services are offered in a coordinated, systematic manner which includes assessment, prioritization of need, and connection with available resources.
CODE BLUE
CODE BLUE ALERT
The NWS in Mount Holly has issued a weather forecast which calls for temperatures to fall within the prescribed Code Blue Alert thresholds. As such, pursuant to the law,?effective 6:00 pm on Friday, February 24th 2023 continuing until 9:00 am on Monday, February 27th 2023,?a Code Blue Alert has been issued for Monmouth County.??
?? As indicted in the?law,?this?notice is being sent to the municipal emergency management coordinators and other relevant organizations who being asked to share this with your local?police,?social?service agencies, non-profit organizations and other volunteer groups that are known to provide services to these individuals and in addition?if and when?encountering these individuals, to direct them to the proper entities that provide warming center activities.??
1.???During a Code Blue Alert, if a public safety official or other appropriate person identifies a homeless or at-risk individual needing a "Warming Center" the following procedure should be followed:?
a. Conduct a field interview to determine the level of assistance needed. The field interview should minimally include the following:?
? i.??????Does the at-risk individual need medical attention.?
ii.??????Is the at-risk individual belligerent or unruly??
????? iii.??????Is the at-risk individual a potential harm to his/herself??
???? iv.??????Is the at-risk individual a potential harm to another person?
If the answer to any of the above listed criteria is yes, the interviewer should take the appropriate action, as the subject will not be admitted to a Warming Center.??
b.?If the individual refuses the assistance offered by the Municipal Official or entity, and it is determined that the individual may need medical assistance, consider escorting the individual to the nearest hospital for medical screening.??
??
Placing an individual:??
If the answer to all of the above listed criteria is "No" and you wish to place the individual in a "Warming Center", contact the MC Division of Social Services Homeless Intake Unit 732-431-6000 x 4613 After 4:30 and on weekends call 211??or the local municipal police.
??
Reminder:?Placements during normal business hours must be coordinated through the Monmouth County Central Homeless Intake Unit at 732-431-6000 ext. 4613.?
??
Transportation:??
Transportation to a facility providing warming center functions will be the responsibility of the municipality that is referring or has?made contact with?the individual needing assistance.?
Presumed or confirmed Positive COVID-19 Individuals?
When a local official or other appropriate entity encounters an individual who needs a Warming Center and is either presumed or confirmed to be positive with COVID-19, contact Monmouth County Emergency Management at 732-577-8700 for proper placement.??
All meetings will convene in the Ag building unless otherwise indicated.
Emergency Housing

Homeless Prevention

AFTER HOURS call 211

(Subject to availability of space and funds)

(Subject to availability of funds)
Age Groups

Children
Adolescents
Adults
Seniors

Community Services

Basic Needs / Assistance

Community

Health Services

Crisis / Safety

Payment Options
Areas Served
Last Updated: 02/24/23