Fulfill
(732) 918-2600
Neptune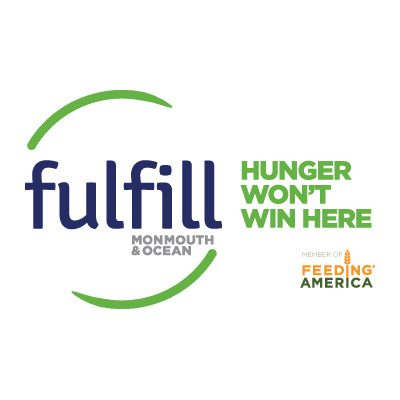 Fulfill provides millions of meals to a network of charities serving families in need, and also provides services that strengthen food security. Fulfill programs include:
Nutritious Food Distribution
Fulfill's Food Distribution Center provides the equivalent of 13 million meals to families in need through a network of 300 food pantries, soup kitchen and other charities.
Kids Feeding Programs
Fulfill provides free daily, hot meals for after school programs, called Kids Cafes, such as the Boys and Girls Club of Monmouth County. The Summer Food Service Program provides breakfasts and lunches to eligible children at camps during the summer. The Backpack Program feeds chronically hungry school children by providing them with a backpack of nutritious and easy-to-prepare foods to take home on weekends and vacations.
Mobile Pantry
The Mobile Pantry serves areas that are not well served by stationary pantries, and distributes food from its truck at a parking lot. The Pediatric Mobile serves food insecure children at local health clinics.
Food Stamp (SNAP) Application Help
Many people are eligible for food stamps but don't know how to apply. The FoodBank helps people to apply for food stamps – including help with determining possible eligibility, sending the application, where to go for the interview, what documents to bring and what to expect.
Health Insurance
Health coverage protects families against very high expenses from sudden medical emergencies and medical bills. Trained Navigators can assist clients with applications for Marketplace, Medicaid and NJFamilyCare.
Free Tax Preparation
Households with dependents earning $54,000 or less may be eligible for an Earned Income Tax Credit, but you must file to claim it. Can't afford a paid preparer? Fulfill has IRS certified tax volunteers who can prepare taxes for low to moderate income families for free.
Culinary Arts Training Program
Our onsite Culinary Skills Training Program helps adults in need of permanent employment get the skills they need for better paid jobs. The 13 week on-site classroom and practical training includes the opportunity to receive ServSafe food Protection Manager Certification, CPR certification and complete the educational requirement to take written and practical exam for the American Culinary Federation's Certified Fundamentals Cook Certification. Graduates receive help obtaining and keeping jobs in our shore area hospitality industry.
Volunteer Garden
Have a green thumb, or would like to? From spring through the fall, the FoodBank welcomes volunteers – adults or children – to help grow and harvest a variety of vegetables for families in need, within a 1/2 acre garden. An organic gardener is available to teach about soil, nutrients, when to plant, what to plant, weeding, fertilizing, watering and harvesting. Seeds and tools are available.
Community Services

Basic Needs / Assistance

Community

Employment / Training

Seasonal Programs

Payment Options
Areas Served
Last Updated: 08/14/23