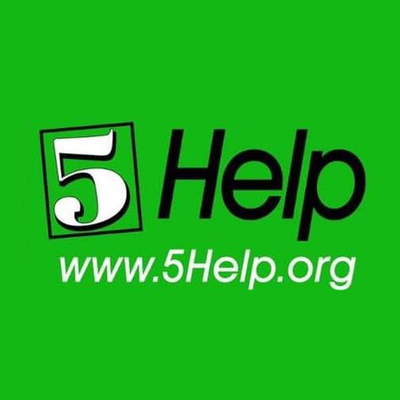 Let's rally together as a MOVEMENT of VOLUNTEERS to help our HEROES on the front lines, senior citizens, and local businesses of all types. They need our support now more than ever! If you have been asking how you can help, this is it!!
This is a network of people who want to help others. This is a group to brainstorm and come up with ideas on how we can work together to help. You can be active or just check out what others posts. You can create and/or join your own 5help Team group where people can share what they love and put it to good use in a coordinated way.
Everyone, from 3 ….99, has something to offer and can help! The 5help Team is meant to pool together resources in one cohesive forum. It is the "Power of 5."
Please JOIN and share this group with at least 5 people. Let's start this movement and let it grow far and wide. If nothing else, we can all look back and feel like we did something. Please share because someone may need this group in their life right now.
How can YOU help?
You CAN:
-Make cards/posters with words of support and encouragement
-Deliver food to senior citizens
-Deliver food to frontline workers from local restaurants who don't offer delivery
-Make drop boxes for select locations to drop off cards/posters
-Sew PPE gear or crochet something for a neighbor or senior
-Offer support to someone who is alone or depressed
-Establish a friendship with someone new
-Pray for help in these unprecedented times and/or create a prayer circle
-Use your Graphic Arts & Custom/Personalized gift skills
-Spread the word with your social network. Be a part of the 5help Team
-Share on Instagram, twitter, and more
-Be an admin for this page
-Put to use any skill you have
-Offer & share special discounts for your local business to have a pipeline "AFTER CORONA"
-Join our "Adopt-A-Grandparent" group and help build it
-So much more! Add your comments, share your ideas, think big, think small, it really doesn't matter as long as YOU GET INVOLVED in some way.
-MAKE A DIFFERENCE! It's the little things that go a long way especially when it is pooled together with 5 other people.
Volunteers of all types are needed. Join the movement. With the "Power of 5!"
Let's use the power of social media for something good. Let's grow this group focused on good news and positivity.
This is a time to put our downtime to good use, forgive others, make new friendships, and realize what truly is important in life. THE WORLD JUST STOPPED....DID YOU EVER ASK WHY?!
We all have purpose. Let's find it and UNITE and show that "TOGETHER, WE ARE STRONGER THAN COVID-19." A new reality will be here, let's make the best of this time of crisis. Then, we will face our new challenges together!
Let's DO THIS & MAKE IT HAPPEN!
Drew and Heather
Age Groups
Community Services

Basic Needs / Assistance

Seasonal Programs

Areas Served
Last Updated: 10/23/21