Our Future in Mind Two Day Virtual Summit Opens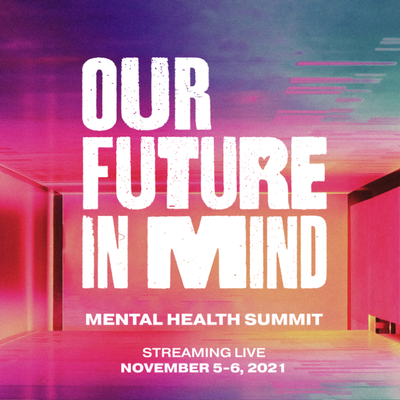 You have the power to build a better world for mental health. Find your place and discover your voice.
Streaming live on YouTube, this free two-day summit gives you front-row access to the most innovative mental health organizations and campaigns in the world. You'll gain insight into how they got started, and you'll learn (and unlearn) from young mental health experts to help you find your unique pathway into activism.
Your voice matters. Your mind matters. It's time to take action. Register HERE
IDONTMIND is a mental health awareness campaign and lifestyle brand working to defeat the stigma around mental illness. Our goal is to get people talking about their minds and to generate positive messaging about mental health.
IDONTMIND is an official program of Mental Health America, the nation's leading community-based nonprofit dedicated to promoting the overall mental health of everyone. With over 200 affiliates and associates in 42 states, 6,500 affiliate staff and over 10,000 volunteers, MHA brings over 100 years of experience and knowledge to IDONTMIND.
Founded in 2017 by Chris Wood with co-founder Edward Schmit, IDONTMIND has raised over $500,000 for mental health organizations across the US.
We'd love to hear from you! If you'd like to get in touch, send us an email to [email protected]