Youth Mental Health First Aid
Tuesday, June 28, 2022
Manasquan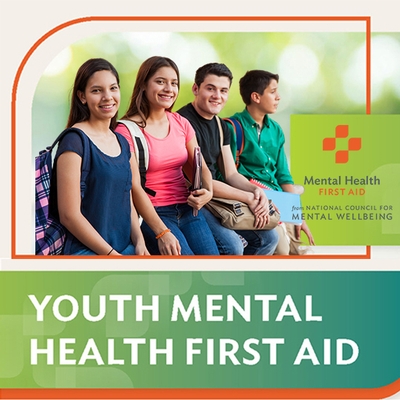 WHY YOUTH MENTAL HEALTH FIRST AID?
Youth Mental Health First Aid teaches you how to identify, understand and respond to signs of mental illness and substance use disorders in youth. This 6-hour training gives adults who work with youth the skills they need to reach out and provide initial support to children and adolescents (ages 6-18) who may be developing a mental health or substance use problem and help connect them to the appropriate care.
WHO SHOULD TAKE IT?
PARENTS AND GRANDPARENTS • TEACHERS• SCHOOL STAFF • COACHES • CAMP COUNSELORS • YOUTH GROUP LEADERS • PEOPLE WHO WORK WITH YOUTH
WHAT IT COVERS
Common signs and symptoms of mental illness in this age group, including : Anxiety, Depression, Eating disorders, Attention deficit hyperactive, disorder (ADHD), Common signs and symptoms of substance use How to interact with a child or adolescent in crisis How to connect the person with help New: Expanded content on trauma, addiction and self-care and the impact of social media and bullying
DATE, TIMES, DETAILS
The course will be offered in two four-hour sessions on June 28 and 30 at First Baptist Church, 47 South Street in Manasquan. We'll provide a simple supper each evening at 5:30, then dive right in to the curriculum and end each session by 9:30 pm. Participants must attend both sessions.
This course has a value of $170. It is being offered at this for $50 per person and SCHOLARSHIPS are available. (contact Pastor Joe at [email protected] for scholarship information)
Last Updated: 06/22/22