REAL Transition Partners "Mental Health & Employment"
Thursday, September 23, 2021
12:00 PM - 1:00 PM
This event has already occurred!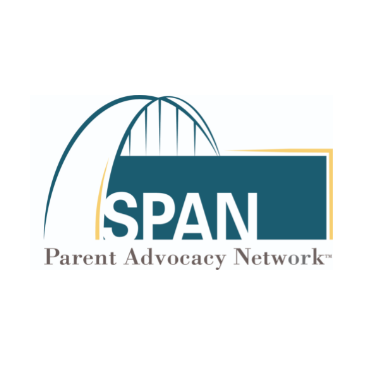 Youth/young adults with mental health challenges sometimes struggle to find and keep employment. Hear from a young man who will share his personal experience and why it's important to normalize mental health and realize that everyone can work, support young adults and avoid common pitfalls and help youth/young adults identify and learn skills to move forward.
The mission of the SPAN Parent Advocacy Network is to empower and support families and inform and involve professionals and others interested in the healthy development and education of children and youth.
Our Vision: All families in New Jersey will have the resources and support they need to ensure that their children become fully participating and contributing members of our communities and society.
| | |
| --- | --- |
| Age Groups | |
| Health Services | Behavioral / Mental Health |
| Payment Options | |
Last Updated: 09/14/21