Celebrating You: A Wellness Event for School Personnel
Saturday, June 4, 2022
1:00 AM - 4:00 PM
Holmdel
This event has already occurred!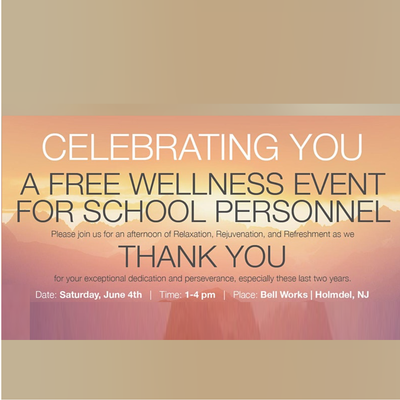 Educators and school personnel in #MonmouthCounty have been extraordinary in working with our children online and in our schools, especially these last two years.
As special thanks for their dedication and perseverance, we invite all Monmouth County educators and school personnel to join us for a free wellness event on Saturday, June 4.
Last Updated: 06/02/22