Youth Advocate Programs, Inc.
(717) 232-7580
Harrisburg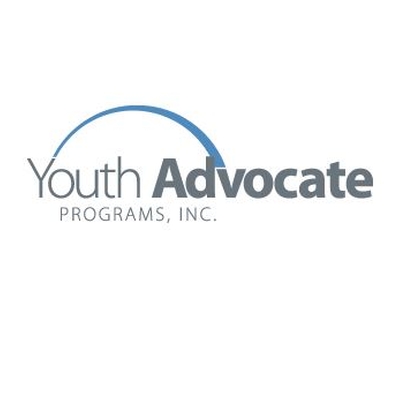 For over forty years, Youth Advocate Programs, Inc., (YAP) has provided outcomes-driven and cost-effective alternatives to the institutionalization of high risk, high needs young people. YAP offers enduring life changing interventions for vulnerable youth as well as taxpayer savings and local employment opportunities. Thus, our goal is to "Strengthen Communities one Biography at a Time."
YAP is a highly respected, dynamic national and international nonprofit organization that serves the highest risk and highest needs children, youth and young adults. A pioneer in juvenile justice reform, YAP has been cited by the Office of Juvenile Justice and Delinquency Prevention, the National Council on Crime and Delinquency, the Annie E. Casey Foundation and several other respected professional groups as a "promising practice" in providing effective alternatives to institutional care.[i] Incorporated in 1975, YAP has a rich history of serving the most "hard to serve" youth, adults and families who have failed in traditional programs. YAP currently operates programs in 23 states and Washington, DC and serves over 10,000 clients and families annually in urban, rural, and suburban settings. YAP's clients increasingly are multi-system involved and our programs have expanded to meet these challenges. YAP offers Juvenile Justice programs that reduce recidivism, Child Welfare programs that help to heal fractured families, School-based programs that reduce truancy and improve academic engagement, Behavioral Health programs for young people and adults dealing with intellectual, emotional or developmental disabilities and children, youth and adults on the Autism spectrum. Recently, YAP expanded services into the substance abuse prevention and intervention field through a merger with Santa Fe Youth Services.
Though our programs have expanded greatly both in size and scope, YAP has remained true to its mission: to provide "safe, proven effective and economical alternatives to institutional placement." Our community-based approach stems from the premise that even the most troubled individuals, families and communities have strengths and capabilities that can and must be developed. We serve a variety of age groups and populations; from our child welfare programs that focus on ages 0-5 to transition age youth ages 16-24 aging out of foster care; to our school-based programs that serve elementary, middle school and high school ages; to our adult workforce programs that help formerly incarcerated young adults over the age of 18 and adults of all ages with developmental or intellectual disabilities. Whatever the program--at YAP, we believe that clients and families must be prepared to carry on together and successfully after our engagement period ends. We refer to our efforts to help individuals connect or reconnect with their community of support for the long term as "Purposeful Transition."
One illustration of YAP's commitment to clients and their families is our "No Reject- No Eject" approach: we do not deny service because of challenges in a client's past, and we do not terminate services due to case management difficulties. YAP's Theory of Change incorporates the most current research and learning on positive youth development. Our agency-wide commitment is that all programming is strength-based.
An example of YAP's commitment to communities is our "zip code recruiting" which employs mentors who live in the same communities as our clients. Our zip code recruitment strategy provides local job opportunities and supports our direct service employees' cultural competence – in short, we hire people who understand, based on one type of personal experience or another, the challenges that a young person is experiencing and the opportunities or supports that their community may offer.
YAP has received continued accreditation from the Council on Accreditation (COA). The COA accreditation process involved a detailed review and analysis of our operations and its service delivery practices. YAP performance was "measured" against national standards of best practice. These standards emphasize services that are accessible, appropriate, culturally responsive, evidence based, and outcomes-oriented. Achieving COA status provides external validation that YAP services are provided by a culturally competent, skilled and supported workforce and assures that all individuals are treated with dignity and respect.
New Jersey Youth Advocate Programs (NJYAP) began services in 1978 through a contract with the Camden County Division of Child Protection and Permanency (DCP&P). Over the next 39 years, NJYAP has entered into contracts with DCP&P in 18 New Jersey counties. Our programs serve more than 500 DCP&P-involved families on any given day. NJYAP also holds contracts with the Department of Children and Families' (DCF) Children's System of Care (CSOC) serving approximately 60 families through outpatient and 150 families through in-home behavioral health services on any given day. Additionally, NJYAP serves 350 juvenile justice involved youth daily, some of whom are cross system involved.
YAP was also instrumental in working with key stakeholders on reform of the state's child welfare and juvenile justice system. This reform effort involved new ways of public/private collaboration. In 1990, New Jersey passed the Bring Our Children Home Act as a way to formalize the effort. The Act called for returning home thousands of New Jersey youth placed in out of state youth facilities. YAP was one of a small group of core community agencies involved in altering aspects of planning and service delivery in support of these redirection efforts. YAP was part of a large collaboration that helped return hundreds of youth from out-of-state placements.
[i] "Tarrant County Advocate Program." National Gang Center. Available at: https://www.nationalgangcenter.gov/SPT/Programs/125.
Age Groups

Children
Adolescents
Adults

Gender-Specific
Community Services

Basic Needs / Assistance

Community

Education

Employment / Training

Family & Support Services

Health Services

Behavioral / Mental Health

Crisis / Safety

Developmental Needs

Treatment Services

Outpatient Services

Treatment Settings

Home
Office / Practice
School

Payment Options

County Funding
DCP&P Contracted Service
DYFS Contracted Service
Medicaid
State Funding
State-Public Contracted Service
System of Care (CSOCI Medicaid / FlexFunds)

Language / Culture

African / African American
American Indian / Navajo
Asian
European
French
Multi-Cultural
Spanish / Latino / Hispanic
Translation, Interpreting
Last Updated: 07/19/17