Serenity Stables from Combat to Calm
(732) 245-9559
Atlantic Highlands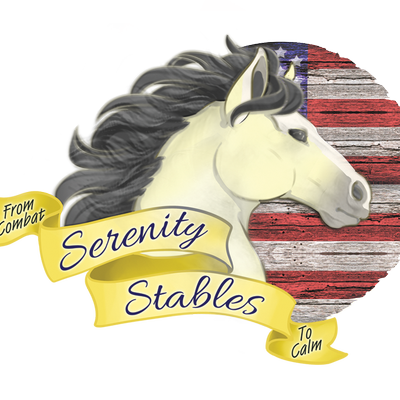 Serenity Stables, From Combat to Calm was established in 2015 when founder Rene Stone looked to provide horse-assisted activities to Veterans returning from deployment with a broad spectrum of physical, mental and emotional disabilities. A lifelong equestrian, Rene discovered the benefits of equine therapy recovering from her own traumatic brain injury suffered while training with one of the horses.
We are a 501(c)3 organization which continues to meet the increasing needs of the Veteran Community, and now serves as Monmouth County's premier facility providing horse-assisted activities for the special needs of Veterans. Our horse-assisted activities for Veterans assist a broad spectrum of developmental and physical disabilities, mental health challenges, visual impairments and traumatic brain injury, all stemming from the sacrifice they gave to this country, and injuries, seen and unseen they continue to endure…
Our Services
INDIVIDUAL COUNSELING SESSIONS
We offer sessions one on one with Veterans to assist with:
Communication
Self-awareness and self-esteem
Assertiveness and self-control
Insight into feelings and anger management
This includes both mounted and unmounted exercises that promote interaction and the ability to try new things.
GROUP SESSIONS
We encourage Veteran groups to spend the afternoon with us where we:
Help promote communication and discussion
Increase trust
Teach partners how to meet emotional needs
Focus on what is healthy
During group sessions, we offer the opportunity to have lunch, visit with the horses and group dynamics with our Therapists.
TEAM BUILDING
Are you part of a team, whether it be Corporate or otherwise and looking for a way to help? Then Volunteer with us! We can customize a day out with your group to help with groundskeeping or organizing a special event. See our Volunteer Page for specifics and reach out to us.
PRIVATE COUNSELING OPPORTUNITIES
If you are looking for an alternative therapy for a group of individuals with disabilities, special needs and/or physical and mental challenges, please Contact Us to discuss potential opportunities to work with our Therapists and Horses. We'd be happy to talk to you and welcome the conversation.
---
In recognizing it's commitment to excellence and maintaining industry standards, Serenity Stables has professionals trained and certified through EAGALA on Staff. EAGALA, the Equine Assisted Growth and Learning Association (EAGALA) is the leading international nonprofit association for professionals incorporating horses to address mental health and personal development needs. Their vision is that every person worldwide will have access to these therapy services known as Equine Assisted Psychotherapy and Equine Assisted Learning.
Eligibility
Veterans and their families
Age Groups
Community Services

Basic Needs / Assistance

Health Services

Behavioral / Mental Health

Intellectual and Developmental Needs

Treatment Services

Outpatient Services

Payment Options
Last Updated: 06/15/19