Celtic Charms, Therapeutic Horsemanship
(732) 987-5333
Howell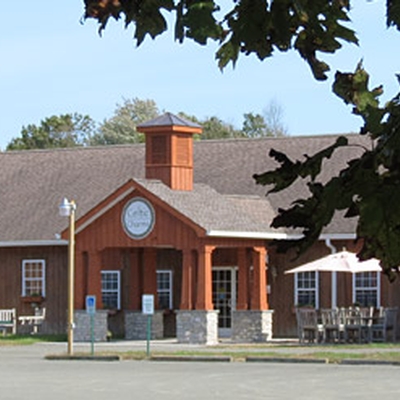 Celtic Charms Therapeutic Horsemanship is a 501(c)(3) charitable non-profit, operating exclusively as a therapeutic riding center, located on 27 acres of preserved farmland in Howell, N.J. Facilities include large indoor (80' x 200') and outdoor (175' x 330') arenas and a sensory trail. Our attractive barn, with a heated, observation, waiting room, is attached to the indoor arena enabling year round lessons.
We are dedicated to bringing joy and personal achievement to people with physical, cognitive and emotional disabilities by teaching all forms of horsemanship including horseback riding, equine care and familiarization with basic horse knowledge. Lessons are 45 minutes in duration, including time for horse care. Students are taught either individually or in groups of up to four riders.
Celtic Charms is a local training program for the Special Olympics.

Individual and group therapeutic riding lessons
Horse show competition
Special Olympics
Instructor-in-training program
Volunteer workshops
School groups and field trips

Tuesday thru Friday
10:00 a.m. - 4:00 p.m.
Saturday
9:00 a.m. - noon
Eligibility

 Students range in age from 4 years and upward and vary in skill level from beginners to intermediate. 

Age Groups

Children
Adolescents
Adults
Seniors

Health Services

Behavioral / Mental Health

Developmental Needs

Treatment Services

Outpatient Services

Payment Options

DCP&P Contracted Service
Self Pay
State Funding

Areas Served

Mercer County
Middlesex County
Monmouth County
Ocean County
State-Wide
Last Updated: 06/20/18
Our highly skilled instructors are certified through the Professional Association of Therapeutic Horsemanship ("PATH Intl."). To maintain our PATH Intl. certification, we are required to possess current CPR and First Aid certifications and take seminars and workshops that provide 20 hours of continuing education credit. We all exceed this annual requirement. Furthermore, our demonstrated excellence in providing quality equine-assisted activities has earned therapeutic horsemanship's highest rating, distinguishing Celtic Charms as a PATH Intl. Premier Accredited Center We are certified as a service provider through the Division of Developmental Disabilities ("DDD") for Real Life Choices ("RLC") and Self Directed Day Services ("SDDS") participants. In addition, financial assistance is available through the Pink Sock Scholarship Fund for those who need help in meeting the cost of their lessons. All inquiries should be directed to the Program Director and will be treated confidentially. We would welcome the opportunity to give you a tour of our facility and to introduce you and your family to our staff and to meet our animals. Please feel free to call us at tel: 732-987-5333 if you have any questions or to schedule a tour.