Take the Lead On Lead: Prevention Begins with Collaboration
Thursday, September 14, 2017
9:00 AM - 4:00 PM
Edison
This event has already occurred!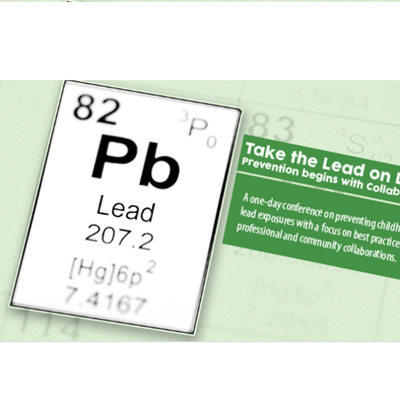 Take the Lead on Lead: Prevention begins with Collaboration (TICKETS)
Registration is now open for Take the Lead on Lead: Prevention Begins with Collaboration, a one-day conference on preventing childhood lead exposures with a focus on best practices for professional and community collaborations.

Below is the link to register along with additional conference details:

https://www.eventbrite.com/e/take-the-lead-on-lead-prevention-begins-with-collaboration-tickets-35350831288

PLEASE READ THE DIRECTIONS:
IN ORDER TO ATTEND ANY WORKSHOPS, YOU MUST HAVE A GENERAL ADMISSION TICKET TO THE CONFERENCE.
YOU NEED TO REGISTER FOR
1. GENERAL ADMISSION: $20.00
2. MORNING WORKSHOP:
3. AFTEROON WORKSHOP A:
4. AFTERNOON WORKSHOP B:
YOUR TOTAL WILL BE $20.00 TO ATTEND THE CONFERENCE.
YOU WILL NOT BE ADMITTED TO THE CONFERENCE WITHOUT A GENERAL ADMISSION TICKET.
Thank you.
The cost of the conference is $20.00 per person. You must have General Admission to the conference to attend any of the workshops. Light Breakfast and Lunch are included.
In addition to choosing General Admission for the conference, choose one Workshop for the morning, One Workshop for Afternoon A: 1:30PM to 2:30PM and One Workshop for Afternoon B 2:45PM to 3:45PM.
Last Updated: 08/21/17