Mental Health First Aid

Eatontown
This event has already occurred!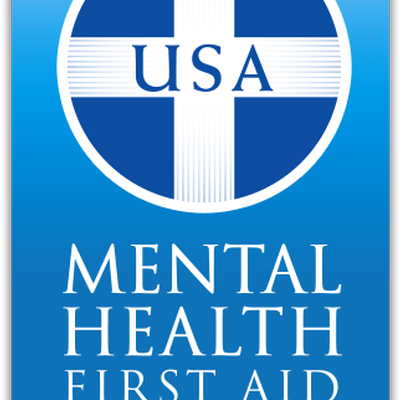 ***New Dates! ***
Mental Health First Aid Nov. 28 (4 hrs) and December 5 (4 hrs.)
Family Based Services Association (FSO) in Eatontown invites you to attend Mental Health First Aid training at their office on Nov. 28 (4 hrs) and December 5 (4 hrs.) Danielle Gaspirini is the trainer. Call Ann Goldman, Executive Director to confirm your attendance: (732) 542-4502
Mental Health First Aid is an in-person training for anyone who wants to learn about mental illnesses and addictions, including risk factors and warning signs. This 8-hour training teaches participants a 5-step action plan to help a person in crisis connect with professional, peer, social, and self-help care.
Mental Health First Aid is appropriate for a variety of professionals working in primary and behavioral healthcare integration settings. The training can help those who regularly engage with individuals who may experience mental health challenges and is most appropriate for audiences with no prior training or experience with mental health or substance use. Using scenarios and role playing, participants are given the opportunity to practice their new skills and gain confidence in helping others who may be developing a mental health or substance use challenge, or those in distress.
Community behavioral health and health centers provide the training to community partners, frontline staff, volunteers, and other concerned citizens.
Last Updated: 11/14/18