Cancelled for March, 2020 - Moms Club of Freehold
Friday, January 10, 2020 -
Friday, January 8, 2021
10:00 AM
Freehold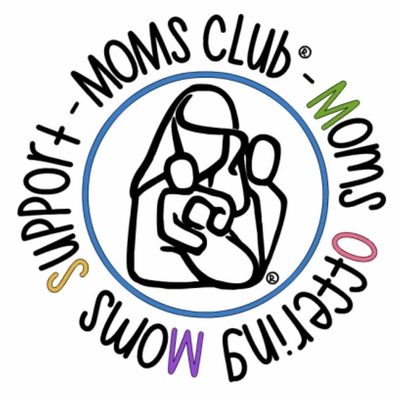 We are taking precaution and cancelling our Creative Kids Craft Event for March. We hope to resume next month!
Welcome to the MOMS Club® of Freehold, NJ. We are a local chapter of the International MOMS Club. Initially designed as a support group, we are more than that now. We are a group of local moms that offer support for local moms, playgroups for the children, recipe swap for new ideas, and much more. Check out a sampling of our activities.
If you are an area Mom and are looking to connect with other Moms, come to one of our next meetings. Learn more about membership in the club.
All members are invited to participate in one or all of the activities that are hosted by the club. Each activity will meet at different intervals, some weekly while others may be monthly. The club distributes a calendar and newsletter each month with a listing and description of all of the upcoming activities.
Since we are a club that is for moms, children are allowed at all activities.
All Ages Playgroup
The all ages playgroup is open to all children. Meet at a park or a members home. The playgroup is great for moms to connect with members outside of their age specific playgroup. A great opportunity to meet new friends.
Book Club
Did you read the latest noteworthy book and want to discuss it with others? Then book club is perfect for you. Meet with other moms monthly to discuss.
Craft Group
The monthly craft is open to all ages and is usually focused on a specific theme. From paint to glue to noodles, the children can get creative and make a decoration for the house.
Field Trips
Looking to go to the aquarium or zoo but don't want to go alone? The field trips provide an opportunity for moms to meet at fun and new outings with the company of fellow moms and children.
Helping Hands
An opportunity to help a fellow mom following the birth of a new child, surgery, illness or any event that may require additional assistance. Helping hands may include bringing a cooked meal or running an errand and is voluntary.
Mommy Chat
Monthly gatherings over coffee, provide a setting for moms to discuss any topic that is important to them or listen to guest speakers while the children play together.
Mommy Playgroup
A playgroup for moms, who have school-aged children, that want to meet with friends and stay connected while their kids are in school. Also gain support and discuss issues that are unique to children of school age.
MOMS Night Out
Once a month, the Moms get together. Relax, share a drink, share a laugh and have a great time. Past events have included comedy shows, self defense demonstration, bingo, members homes and more.
Playgroups (Age Specific)
Playgroups are a unique opportunity for moms to get similar aged children together to play. Discuss age specific issues, gain support and grow friendships, all while the children play. Playgroups are typically organized by birth year. Frequency and location vary by group.
Recipe Club
Need to spice up your menu? Have a favorite recipe to share? The recipe club meets on a monthly basis. You can share your favorite recipe or sample a new dish.
Speaker Series
Occassionally, we will have guest speakers come to discuss topics that are of interest and have been chosen by fellow members. Past speakers have discussed financial, health and school readiness.
Something Else?
If you have an interest or hobby that is not listed, we encourage you to start a new group.
| | |
| --- | --- |
| Age Groups | |
| Gender-Specific | |
| Community Services | Family & Support Services |
| Payment Options | |
Last Updated: 03/25/20